What is the feature and characteristic of our self loading concrete mixer?
1. Italian technology with improvement provides stable quality and low malfunction rate.
2. The mixing drum uses wear resistant alloy steel for longer service life.
3. Its patented obligatory double-spiral mixing screws ensures evenly mixing and complete unloading.
4. Together with the high accuracy electric weighting unit, it can supply various types of qualified concrete for projects of roads, bridges, tunnels, houses, water tunnels, etc.
5. The compact design makes it flexible in narrow space and suitable for mountainous and country areas.
6. Self loading concrete mixers adopt 4x4 driving system and off road tires which enable good pass-ability on rough terrains, thus it is widely used in various projects.
7. High efficiency. The truck only takes 12 minutes to finish one batch of concrete. Its capacity is up to 200 cbm per day.
8. Convenient. The drum slews 270 degrees when unloading.
9. Low cost. The truck automatically fulfill loading, mixing and unloading, replacing the labor of 4-6 workers.
10. Easy operation. The extensive use of hydraulic system makes it easy to operate.
11. Our brand is named chinese famous brand.
12. We have already produced the self loading concrete mixers for more than 20 years.
13. Our factory is the biggest manufacturer of self loading concrete truck in China.
14. We have 17 patents for our self propelled concrete mixer.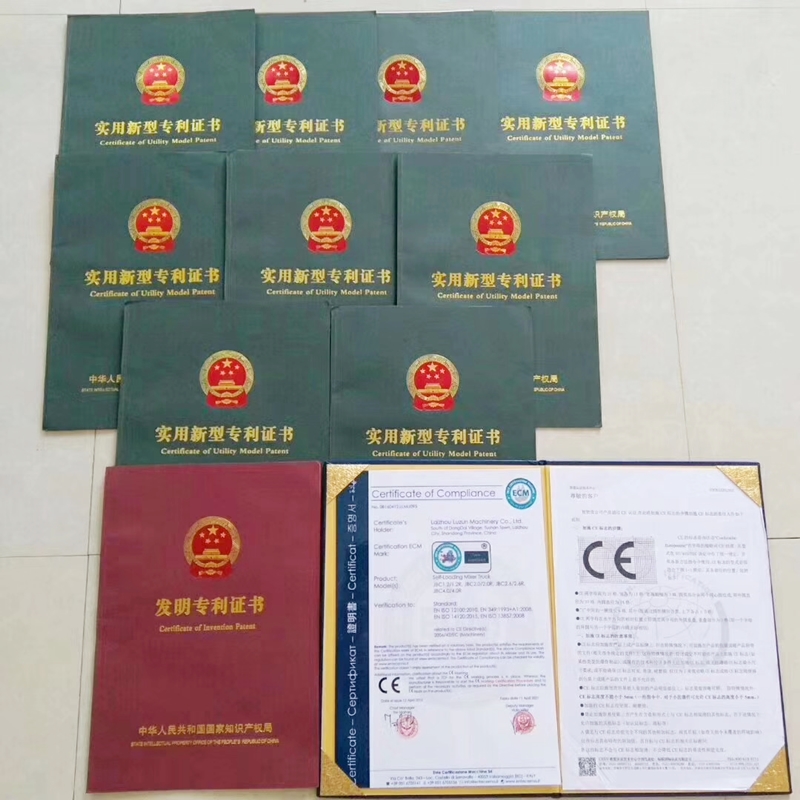 15. Regarding our sales and quality of our self loading concrete mixer, please visit our company news.

Model No.: LZ2000

Diesel engine

Yuchai (Cummins Optional)

Rated power

78KW (106HP)

Type

4-cylinders

Max torque

330nm/2000rpm

Chassis

articulated chassis

Driving type

4*4

Tyre

16/70-20

Hopper volume

700L

Mixing volume

2.0 cbm

Geometrical volume

4.0 cbm

Concrete output

2.0 cbm/batch, 8-10 cbm/hour

Drum rotating speed

15rpm

Drum slewing angle

0/180/270

Water tank

2*260L

Water pump

24v self priming pump

Hydraulic gear pump

Dehong/Permco/Sunny

Gradient

30% full loaded

Max speed

25km/h

Size

4880*2800*3150mm

Weight

6500kg

Loading capacity

4800kg

Cab

colsed

Fuel tank

200L

Total hydraulic capacity

200L

Engine oil

16L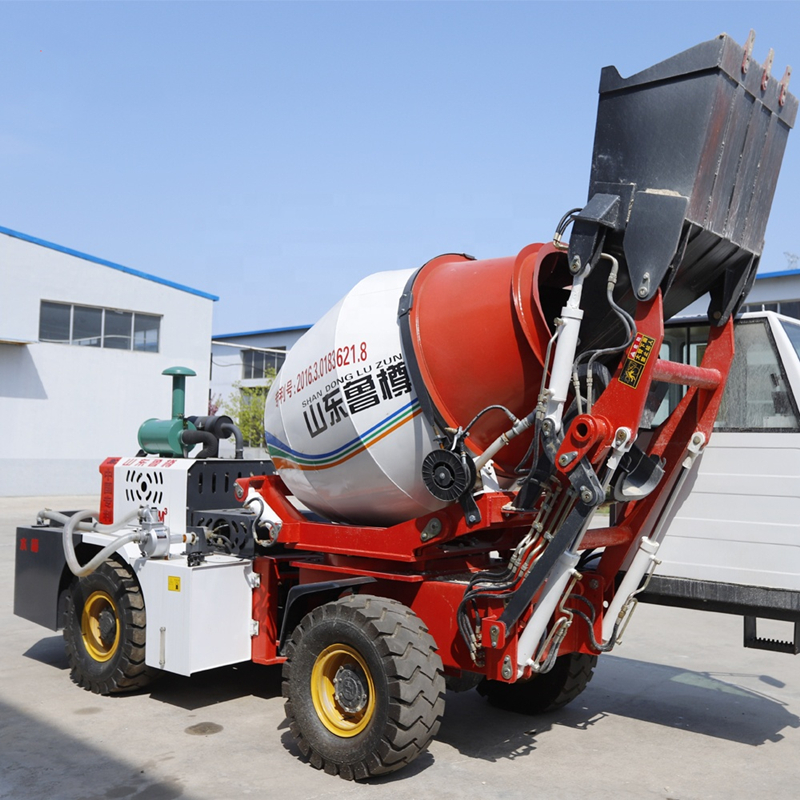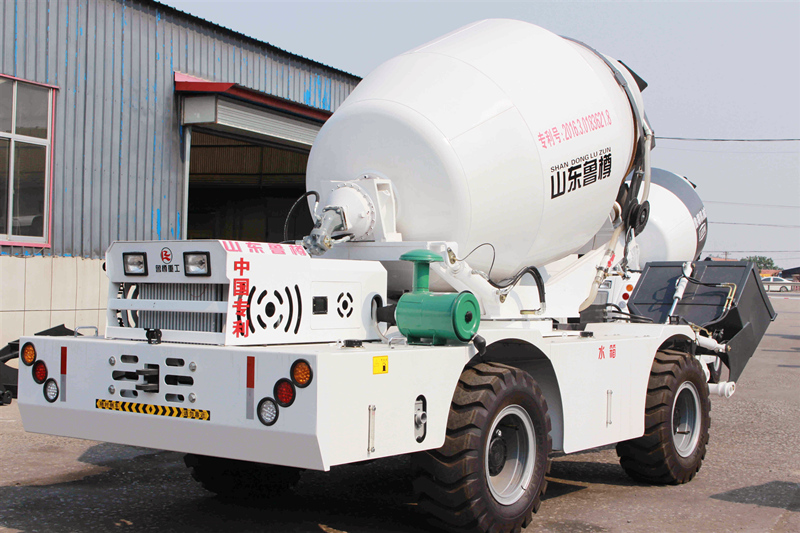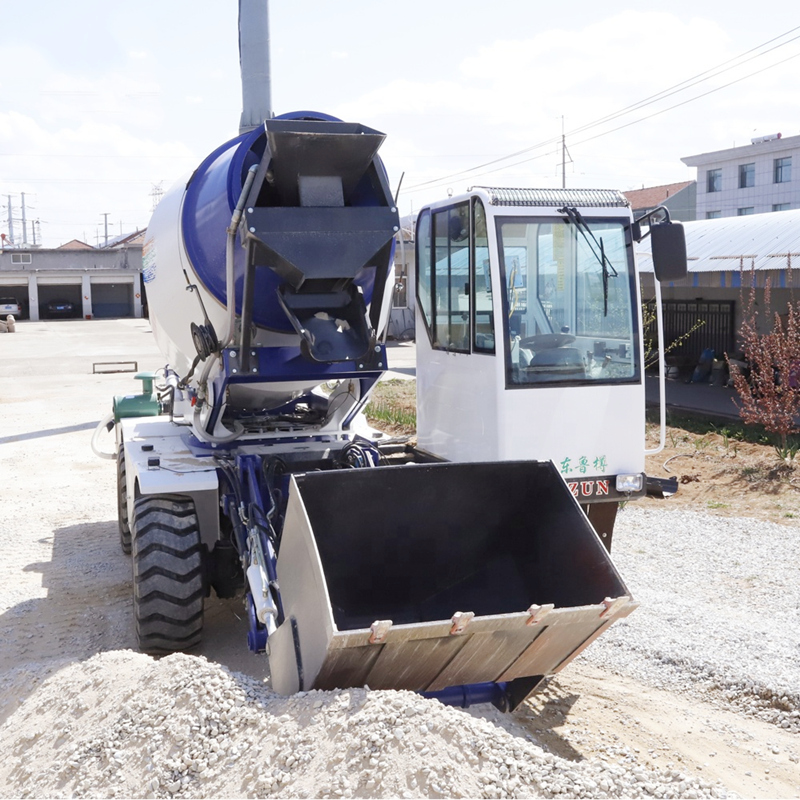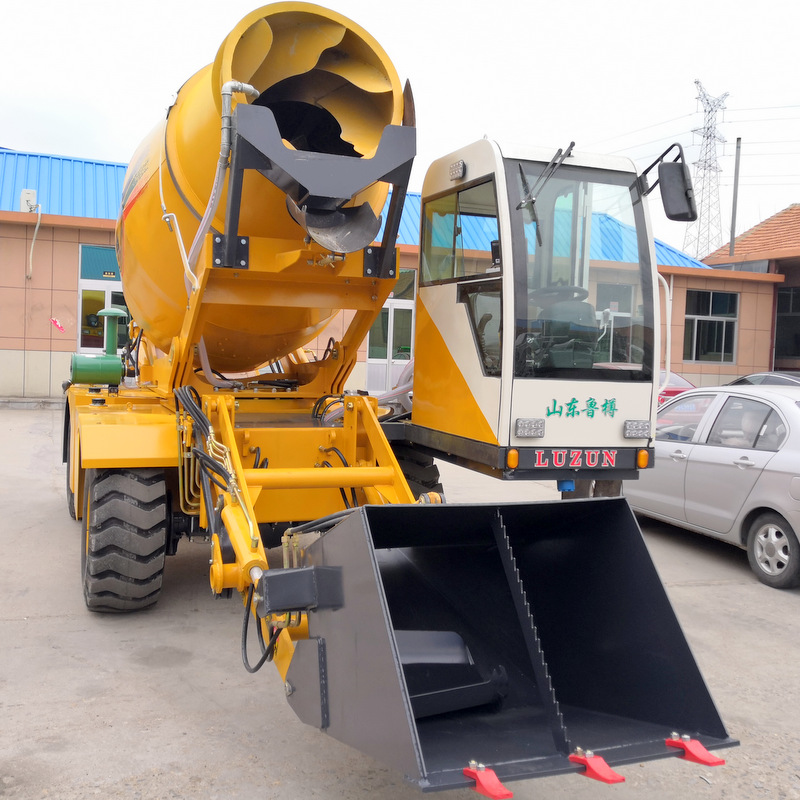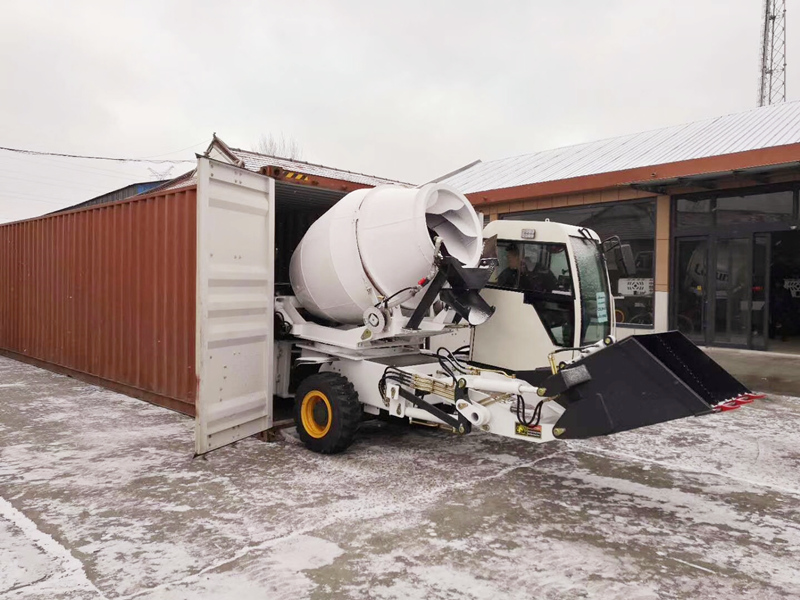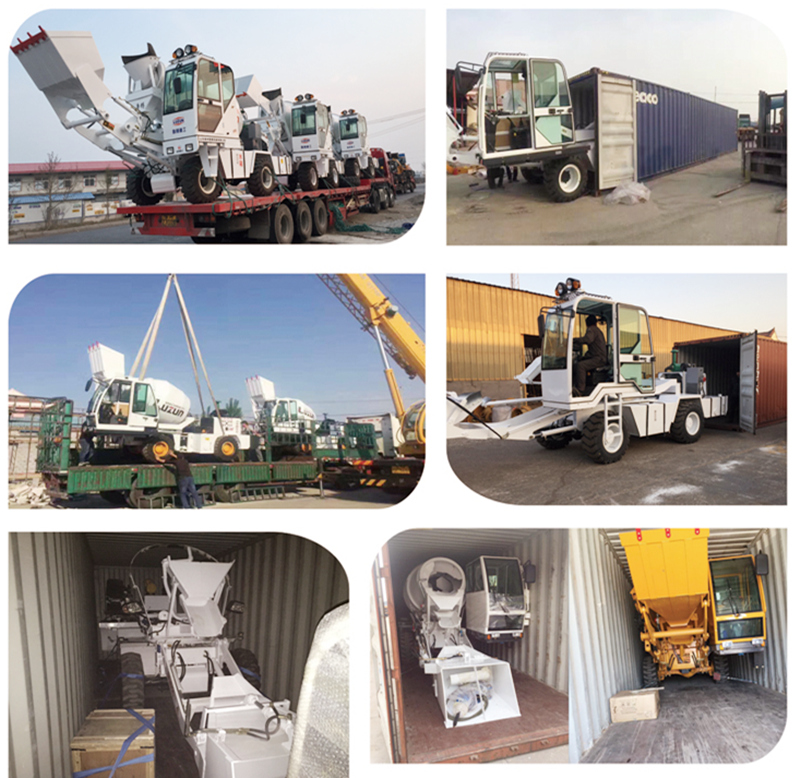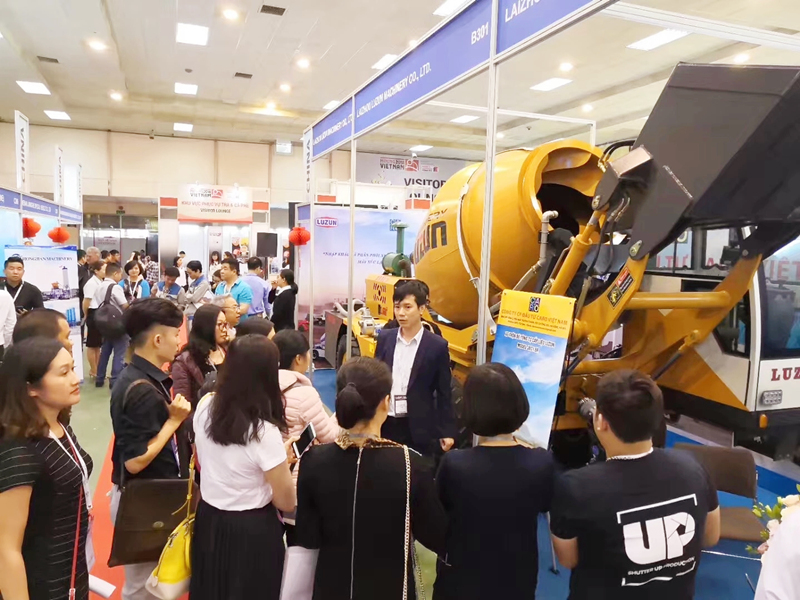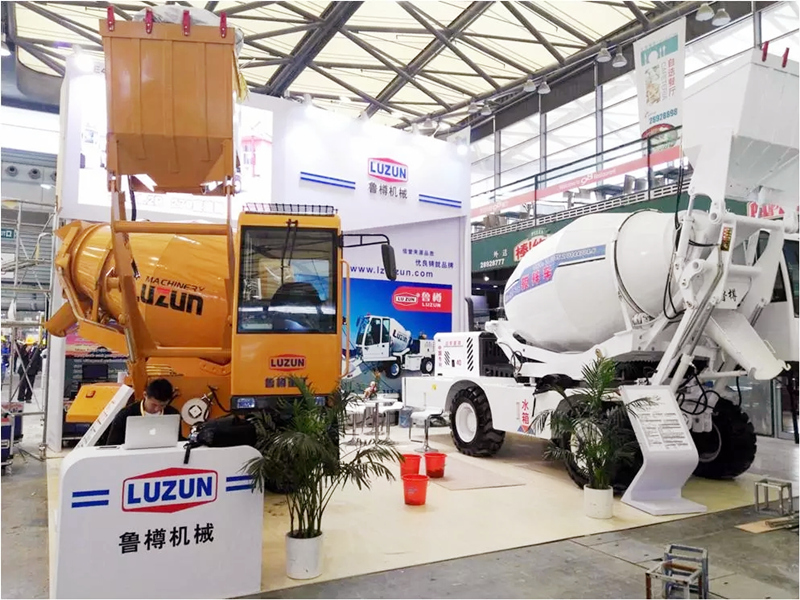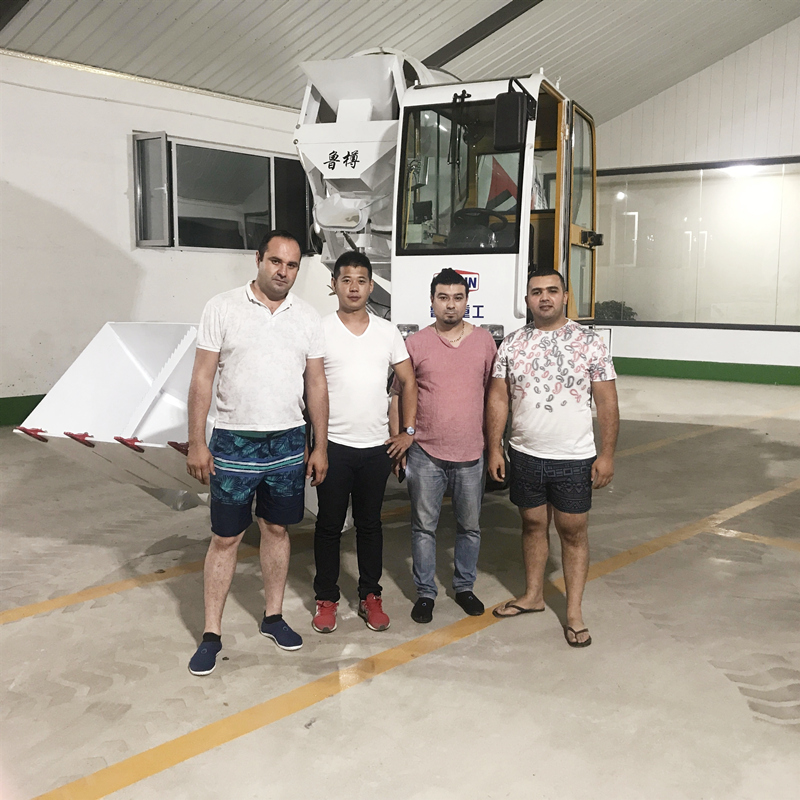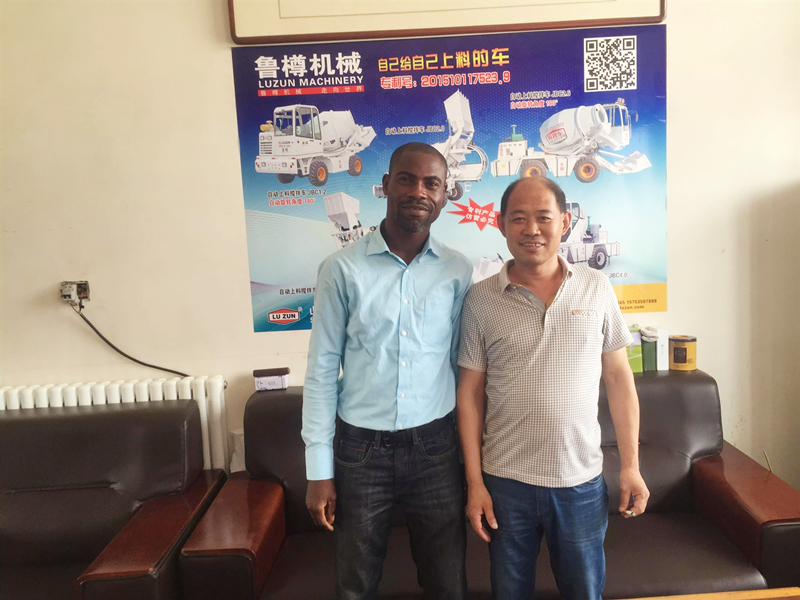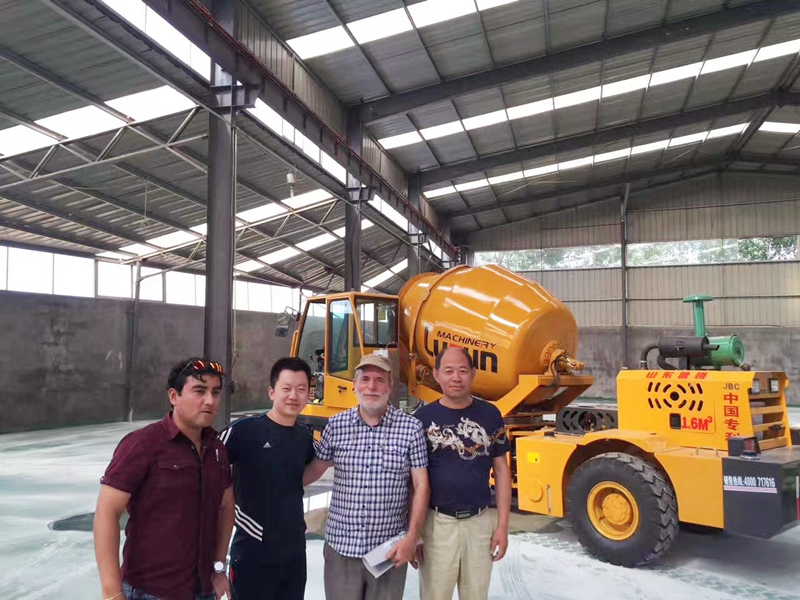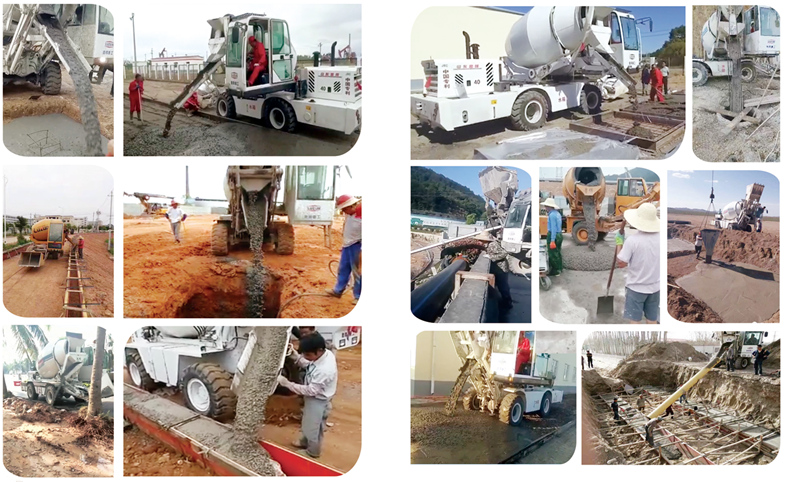 How to operate our self loading concrete mixer? Please visit the following operation video for your reference.

Q: Are you a factory or a trading company?
A: We are a group company including 3 factories and 1 exporting company manufacturing underground trackless and mining equipment and heavy equipment on construction site since 1998.
Q: Can you send me the video to show how the machine works?

A: Certainly, we have video of every standard machine and can send it to you by Email.
Q: How can I pay my order?
A: We accept T/T or irrecable LC at sight
Q: Do you have any certificate?
We have passed ISO9001:2008, CE certificate and Chinese Famous Brand certificate.
Q: When your company was found?
A: LZM was established in 1998.
Q: Why your price is higher than many suppliers in China?
A: High price usually means high quality. We not only offer you the underground machiney and construction machinery with good quality, but also give you best after-sale-service.
Q: How about your warranty?
The technical support is permanent.

Warranty time is one year. If there is any problem with our products, we will send you the parts for free by express.

We have dealers in some countries to offer part and service.

1. What are the self loading concrete mixers?
Self-loading concrete mixers are commonly mobile, and the bottom of the mixer is equipped with wheels that can move freely. Concrete mixers are now commonly available for automatic feeding, which is an important manifestation of the development of the concrete mixing industry. Concrete mixers are now becoming more automated and saving manpower.
The self-loading concrete mixer is equipped with a feeding hopper at the loading end. The feeding hopper is generally placed on the ground at the beginning, and then manually added to the aggregate, cement and other concrete materials , then press the start button, the concrete feed hopper can lift the material into the mixing drum. This process of loading materials into a concrete mixing drum is called a self-loading concrete mixer.
2. What does the self loading concrete mixers do as an earth moving equipment in the construction site?
In fact, self loading concrete mixer is a new generation of concrete mixing machine. Compared to concrete mixer, a self loading concrete truck mixer can automatically feeding, mixing and discharging. It can save a lot of time and labor cost. Because all the operation can be controlled by one people. And all the weights of all materials can show on the screen. Self-loading concrete mixer trucks can load, mix, produce and discharge over 100m3 of cement per day, and their electronic weight batching equipment ensures precise mixes of any grade of concrete with an accuracy of +/- ¼%.
3. Where is the self loading concrete mixer manufacturers, dealers and factories?
There are many dealers who sell mobile self loading concrete mixer truck in many countries. For example, there is the self loading concrete mixer for sale in Australia, Ghana, Nigeria, South Africa, UK, Europe, Pakistan, Chile, Zambia , Philippines, Sri lanka and other countries. For the manufacturer of the world famous brands of the self loading concrete mixer, they are Dieci, Fiori and Carmix. Their quality is very good but their price is very high.Even if the second hand of cement mixers,their prices list are very high. For the manufacturers of Chinese Famous Brand of the self loading concrete mixer with pump, such as, LZM is the top manufacturer of the self loading mobile mixer and transit mixers in China. LZM wins a lot of construction companies and dealers to wholesale, buy, or import the self loading concrete mixer and LHD loader by its high quality and competitive price. Some of our buyers will resell or rent and hire the mini, small, and big self loading concrete mixers.
4. How many kinds of the self loading concrete mixers are there?
According to the bucket capacity of the self loading concrete mixer truck, they are many kinds, including 1 cubic meter, 1.2 cubic meter, 1.6 cubic meter, 2.6 cubi meter, 3.5 cubic meter, 4 cubic meter , 6 cubic or 1 yard, 2 yards, 3 yards, 4 yards, 5 yards, 6 yards, 7 yards, 8 yards, 9 yards and 10 yards.