We are No.1 factory of off road caravan trailer in China. Chinese Famous Brand Factory. We exported about 5000 units to Australia and USA every year. We have more than 100 patents on our caravan. We produce more than 30 kinds of the caravan trailers and the camper trailers. Welcome your further inquiry. We only offer you the caravan with the best quality and good price.We also have a dealer in New Zealand.
Model No.: XT21HRT
LENGTH: 8.3m
GTM: 3500kg
HEIGHT : 3.1m
BERTH: 5 or 6
WIDTH: 2.35m
CHASSIS: 150mm x 50mm x 3mm
DRAWBAR: 150mm x 50mm x 3mm
BODY CONSTRUCTION: Combination of 50 x 25 RHS and 25 x 25 Square Alloy
COUPLING: 4500kg DO45
BRAKES: 4WD 12" Electric with Hand Brake & Brake away system
GAS CYLINDERS : 2 x 9kg Gas Cylinder holders including 2 gas cylinders supplied
JERRY CAN HOLDER: 2 x 20L Jerry Can Holders
INTERNAL KITCHEN: Thetford (USA) S/S 3 Burner Stove with Full Oven & Grill
APPLIANCES: Camec 240v Microwave, Camec 12v Range Hood
WATER CAPACITY: 200L Fresh Water - 80L Grey Water Capacity
HOT WATER SYSTEM: 14lt Truma (Germany) (Gas)
POWER SYSTEM: 3 x 100Amp Hour Deep Cycle Batteries, 2000W Pure Sine Wave Inverter
ENSUITE: Thetford ( USA) Internal Shower and Toilet as well as anexternal Ensuite Shower Tent
STORAGE: Multiple Overhead Storage Compartments & Full Width Front Boot
OUTLETS: Multiple 12V, USB & 240V Outlets
BEDDING: Custom Queen Innerspring Mattress
ENTERTAINMENT: Marine Grade Kenwood (Japan) Stereo and Speakers
LIGHTING: Internal LED down lighting, External LED lighting, Internal Cool Blue Mood/Night Lighting
INVERTER: PROJECTA 1000W Modified SINE 240V Inverter
AC , Fridge and Diesel heater are optional.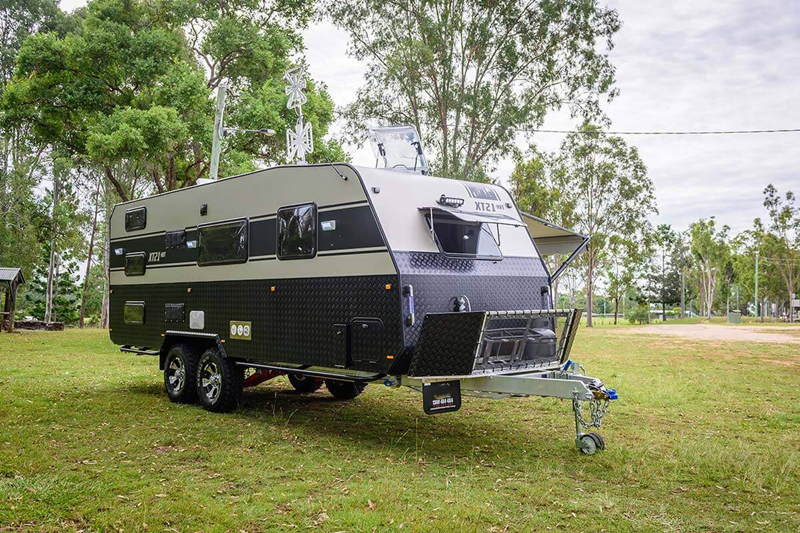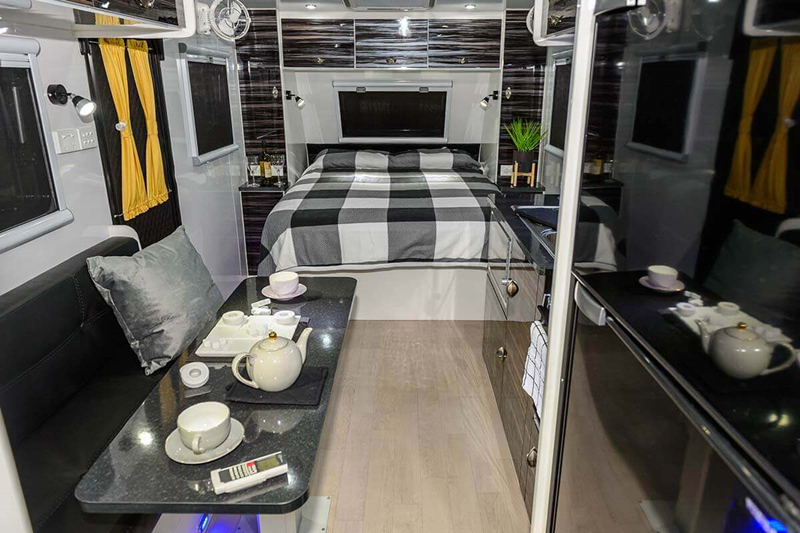 Inquiry us about more pictures, video and price at once !